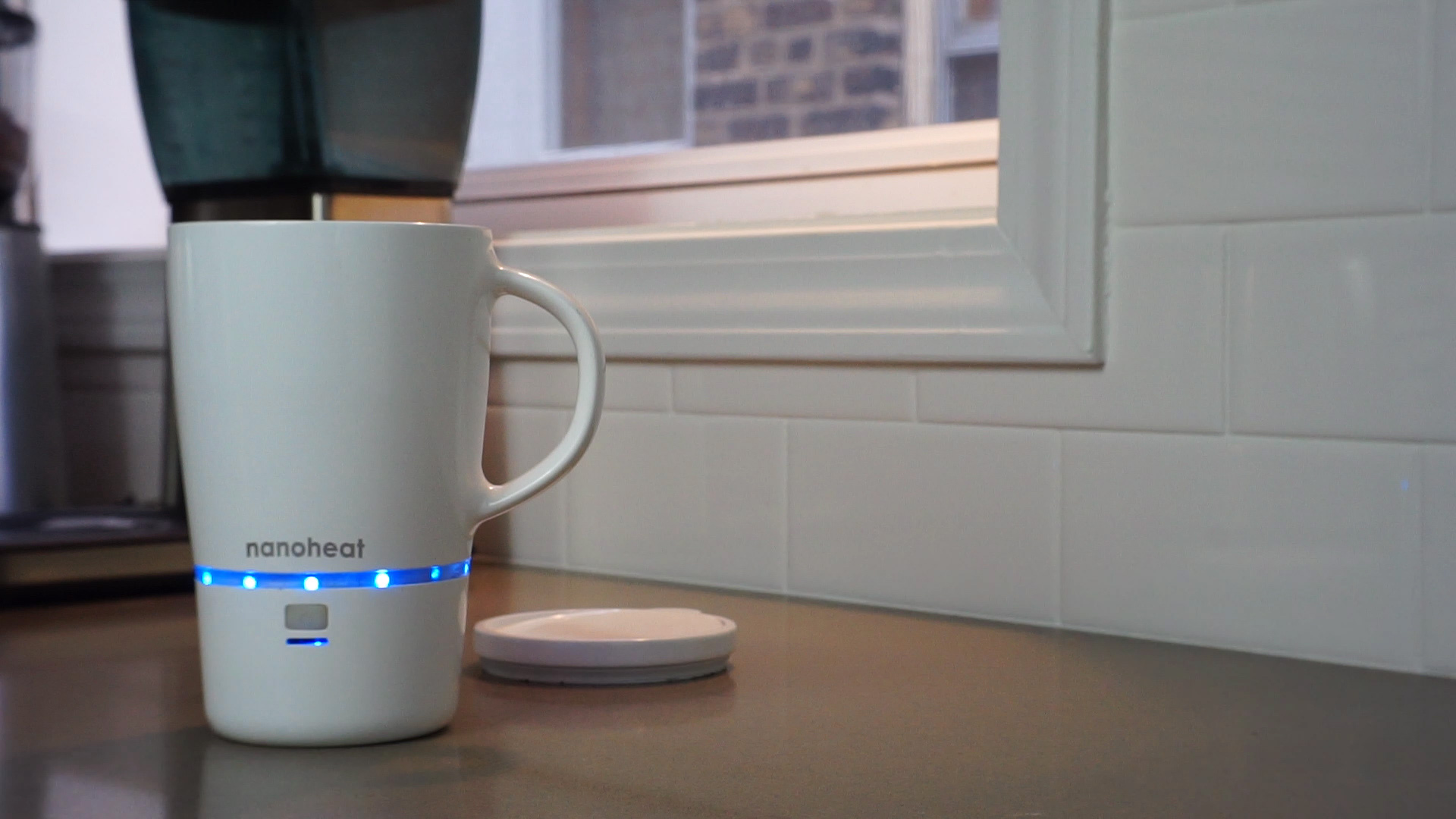 Delivering Innovation
GreenLama Presents You With Patented Nano Heat Technology In A Revolutionary Mug
NOW ONLY $39.00 (marked down from $115)
14oz and 16oz coffee or hot beverage cup has integrated wireless heating. It maintains a drinkable temperature between 145F (63C) to 155F (68C) for 45 minutes after pouring. Nano heater is designed for dynamic heating. The mug has snap fit insulated lid with stainless steel interior
It has an ON / OFF switch with lighted blue ring at base when ON.

The 30 minute automatic timer turns OFF Nano Heater to eliminate any access battery drain.

Equipped with a RED flashing indicator when battery level is below 25% of full power.
Charging time overnight through USB wall socket charging.

Nano heater turns OFF when battery is being charged.

Indicator light stays RED during charging and change to blue once fully charged.
Battery indicator only stays lit when cup turned on.

Sealed rechargeable battery stays charged 3+ cup servings before recharging is needed.

Hand wash - dishwasher long term heat and steam not good for high-end products